With hundreds of online slots to choose from, you're bound to have your favourites, which is why we'll be looking at the most popular slots enjoyed by our players. We'll delve into special features that make the online slot unique, including the graphics, theme, bonus, bonus round, jackpots and free spins features.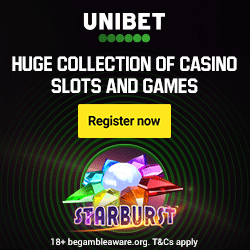 Mega Moolah
Mega Moolah is one of those online slots that captures the hearts of its players. It always has a big progressive jackpot and has made many people millionaires over the years. Its African Savannah theme, wild sound effects and stunning graphics make Mega Moolah stand out from the crowd, but it's the lucrative and life-changing jackpots that draw the crowd in. The online slot has four different jackpots, which are the Mini, Minor, Major and the Mega. The Mega-sized jackpot has a minimum payout of £1,000,000 guaranteed. Mega Moolah scatter symbols are displayed as headhunter trophies and if you hit some of these they will treat you to 15 Free Spins that re-trigger and with the 3x multiplier of all of your winnings through the free spins, you can make some serious coins. Mega Moolah has changed lives with its mega jackpot; some players have recorded wins of over £13 million pounds! Anyone can win the Mega Moolah jackpot and no one can determine when it pays out.
Play Now!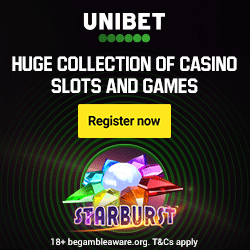 Mega Fortune Dreams
This is another huge favourite among online slots enthusiasts and the theme is based on absolute luxury. Even the name suggests a lavish lifestyle, and that's exactly what you can get if you hit the jackpot. This online slot is a sequel to the ever-so-popular Mega fortune slot. As expected, the theme of the game screams luxury and wealth. Set on a boat in what looks like the Caribbean, it immediately has its players fall in love with the setting, as it's what most punters dream of doing when hitting the Mega Fortune Dreams jackpot. The game has a Free Spins feature where you begin with 10 free spins and a 3x multiplier. The difference is that you can get free spins symbols on the reels to increase your total free spins as well as multiplier symbols. You can hit up to an 8x multiplier in the free spins feature! Mega Fortune Dreams is another millionaire maker, which is why it remains one of our most popular online slots.
Play Now!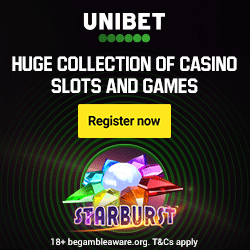 Gonzo's Quest
Gonzo's quest has no progressive jackpots like the ones mentioned above, however, it still remains as one of the most popular online slots amongst Unibet players. The game is about Gonzo and his quest to find the lost city of Gold, called Eldorado. The theme is based in South America and you'll be able to see the Mayan Pyramids in the background as the reels fall into place. Gonzo's Quest is full of mystery and adventure and it features unique Avalanche Reels where you can win up to a 5x multiplier for every winning spin. It also has a unique avalanche feature whereby certain reels stick and others disappear in a huge explosion while others fall into their place. There is also a Free Falls Bonus feature where you get 10 free spins and up to a 15x multiplier on winning spins. So it's not just progressive jackpots that lure people into playing them. It's a combination of elements, starting from graphics, the theme, bonus and free spins features as well as the general likeability of the online slot.
Play Now!